Apple regularly releases new operating system updates to users for free. MacOS Sierra is the latest.
While not a vital upgrade, it does ensure programs (especially Apple software) runs smoothly. Performance likely won't drop off by not installing MacOS Sierra initially, but as subsequent patches come out a non-upgraded system may grow sluggish. This makes upgrading to MacOS the right call.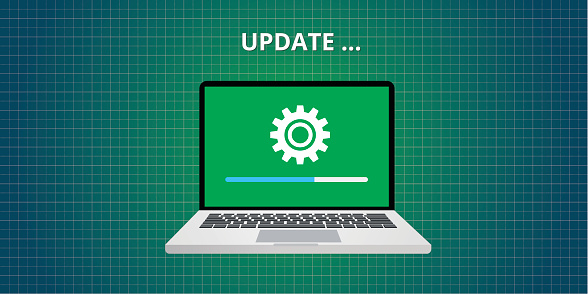 Operating system upgrades use to be a big deal. Such a big deal in fact that companies would charge hundreds of dollars for the privilege to upgrade. Microsoft, for example, would charge several hundred dollars (depending on the version) to upgrade. Microsoft continued to follow this path until Apple bucked the trend and started to offer its operating system upgrades for free. While there are many reasons behind this (including Mac OS upgrades typically are not complete overhauls in the way Windows use to be), the major underlying factor is Apple saw the advantage of assuring all users run the same OS. With mobile integration become more and more prevalent within the Apple ecosystem, users universally running the same operating system makes for easier development, in addition to providing security updates and system patches in a timely manor. The most recent operating system, MacOS Sierra is again free to download, but is it worth taking advantage of the free price tag? I'll show you the benefits and possible drawbacks.
Siri
Probably the biggest addition to MacOS Sierra is the inclusion of Siri. It works in a similar manor as it does on the iPhone. For users of both Mac and iPhone, this can make for a seamless transition between computer and mobile device.
App Upgrades
Some of the noticeable applications on a Mac do come with an upgrade here. Apple Photos receives a facelift and provides facial recognition for easier image sorting.
Does It Affect Functionality?
One of the biggest reasons why anyone should avoid performing an operating upgrade is because it renders essential programs obsolete. This happened all the time with Windows operating system updates as program designers would need to release patches in order to up-convert the software. The beauty of the MacOS Sierra software is this isn't a problem. At least as long as the current operating system isn't several generations old. A computer running an OS from five years ago may not have the ability to upgrade. In this case, it may actually be best to hold out as some of these older programs likely won't work properly.
MacOS Sierra doesn't necessarily bring any new vital perks, and while having some mobile features can be nice, the upgrade isn't essential. However, if you run in the Apple ecosystem, it does make connecting with other devices easier. Most importantly, MacOS Sierra puts you in line for the latest security updates and software patches, to protect the computer against external threats. For this reason alone, you should look towards the free MacOS upgrade. Want more information on updating a network, running software or other IT needs? Contact us at davek@cdsitconsulting.com to learn more. You can also call us at (317) 522-1362 ext 2. We service the greater Indianapolis area. Our C.D.'s IT Consulting LLC provides start of the art IT assistance, so any questions you have or needs you need addressed, our team of IT professionals is here for you.