Is your I.T. adding real value to your operations – or holding you back?
"Traditional" I.T. providers are detracting from their clients' business goals by narrowly focusing on their client's tech infrastructure. Without a business-first I.T. strategy developed by a Virtual CIO (VCIO), many companies are missing out on the opportunity to leverage technology in the pursuit of streamlined workflows, successful projects, improved marketing & sales, and much more.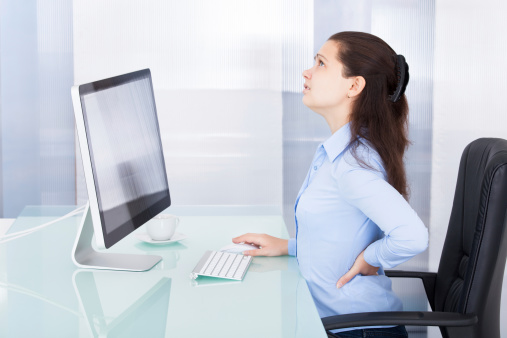 Here are 10 ways your traditional I.T. provider is holding you back:
Hardware Focus – A focus on only the workstations and servers of your I.T. environment ignores both the unique ways our users work and also the broader strategies of your business that can be served by technology.

Collaboration Catastrophe – Lack of a properly defined collaboration policy results in mismatched files versions, insufficient access controls and files missing when they are needed most.

Lack of Accountability – Without properly implemented task & project management systems, employees experience lack of ownership and accountability in their daily work.

Islands of Isolation – When new systems are chosen and implemented without the proper strategic planning, business departments are isolated from each other, resulting in lack of clarity and missed opportunities for automation.

Data Leaks – When basic access is all that is necessary to discover and steal confidential information, security is at risk and executives never know when their sensitive data will be exposed for all to see.

Online Marketing Road Block – Online marketing is not a priority for traditional IT – analytics, email, and landing pages are tools that cannot be ignored in a successful growth plan for a modern businesses.

Lack of Business Intelligence – Various business systems – Quickbooks, CRMs, Marketing & Web Apps – are gathering data about your business and its customers, but without dashboards and reporting this data gets lost and you aren't' able to act on it!

Sluggish Productivity – Constant errors, applications that don't work and employees without the proper productivity training are wasting minutes and hours every day, chewing up huge amounts of payroll while getting nothing done.

Zero Executive Control – Companies without the proper automation in executive workflow & reporting lack the data need to make decisions and grow their company to the next level.

Chewing Up Capital and Operating Expenses – Traditional IT focuses on CAPEX – selling software and hardware upfront, missing out on tax savings and convenience of ongoing OPEX models. Explore these options to increase convenience and save money.
Don't let these common mistakes hold your business back from exceeding all of your goals. Let C.D.'s IT Consulting LLC add real value to your operations with strategies, support, and innovative I.T. solutions that align uniquely with your needs and objectives. Contact us at davek@cdsitconsulting.com or (317) 522-1362 ext 2.